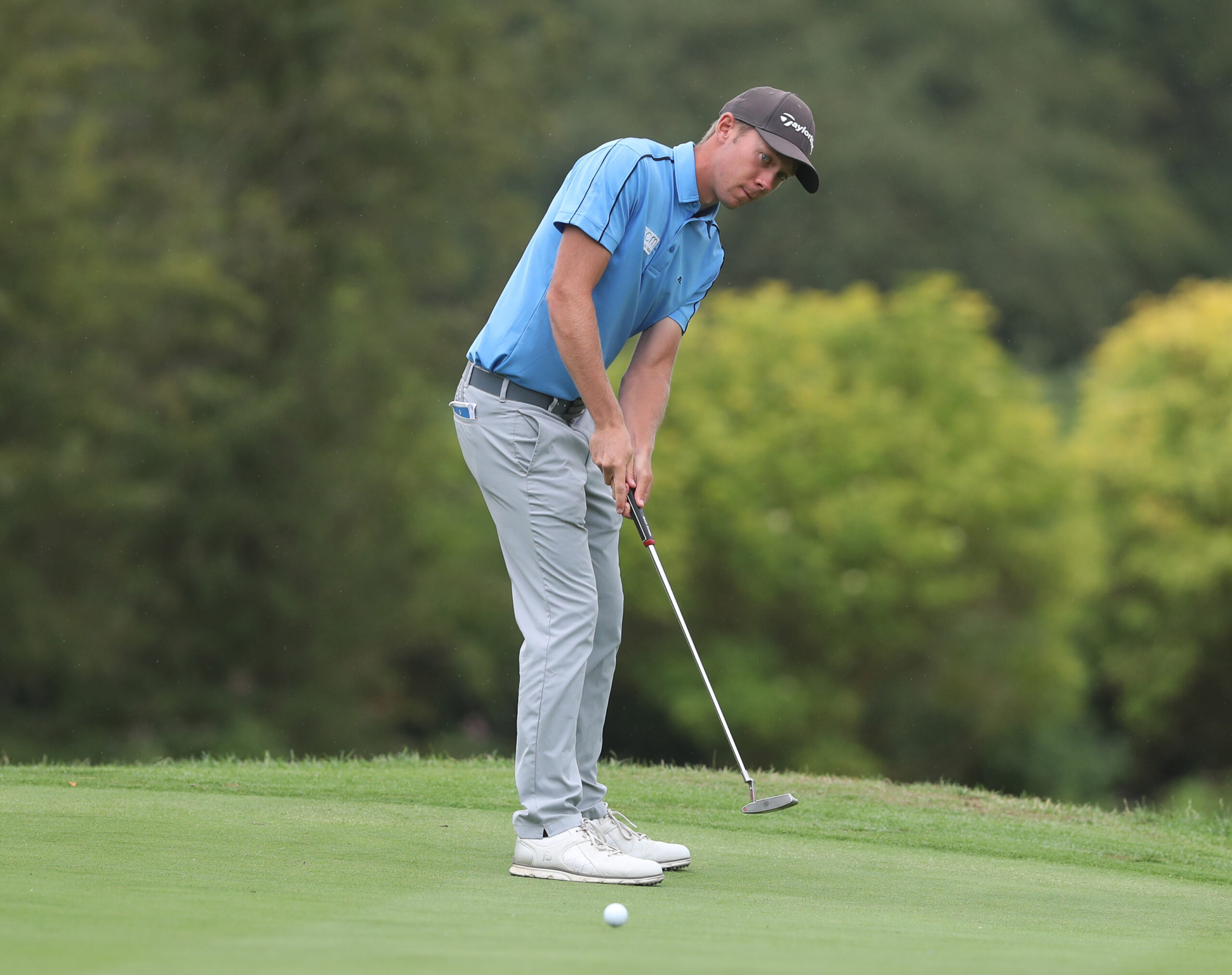 Owen Benson and Josh Hilleard hold a share of the lead going into the second day of The Cubefunder Championship at Luton Hoo Hotel, Golf & Spa presented by Trinifold Sports.
Hilleard (Golfing4Life) followed up from his Pro-Am tied winning score of 64 yesterday with an opening-round of seven under par for a 65 to hold the tied clubhouse lead in Luton. The Farrington Park golfer went out in four under before a topsy turvy back nine that only had one par with three bogies, one eagle, and four birdies.
Benson (Moor Park) started his EuroPro campaign at Luton Hoo first stage Q School finishing tied 11th indicating a liking to the track. He was rewarded on day one with a blemish-free round to see him at the top of the leaderboard.
There were two 66s to be had when Sam Crowther and Jack Davidson handed in their cards. Crowther having a hectic back nine eventually coming in for 30 with five birdies and an eagle along with a bogey. Davidson meanwhile having a much calmer back nine for one under after going out in 31.
Six players are tied fifth after rounds of five under par: Patrick Ruff, Dermot McElroy, Callum Farr, Olly Huggins (a), Bailey Gill, and Jack Clarkson. Huggins the only bogey-free round amongst them. Ruff of Sutton Coldfield Golf Club has been trending well in PGA events including winning the Glazerite Trophy last month, whilst McElroy has floated towards the top end of the leaderboard for the majority of the season. Farr meanwhile was with six birdies to his name much like Gill who posted seven with two bogies on the back nine. Clarkson is the highest placed pre-qualifier so far this week and will be looking to get his status secured for the remainder of the season.
After round one, the cut currently stands at level par ahead of the second round, all eyes will turn to the top 50 plus ties after the completion of tomorrow.
Keep up to Date
Make sure you are following the PGA EuroPro Tour across social media for updates from The Cubefunder Championship at Luton Hoo Hotel, Golf & Spa. Facebook, Instagram, Twitter.
Highlights from The Cubefunder Championship will air on Sky Sports Golf on Tuesday 24, August at 6pm with further airings throughout the following days. You can also watch highlights on Matchroom.Live free of charge.