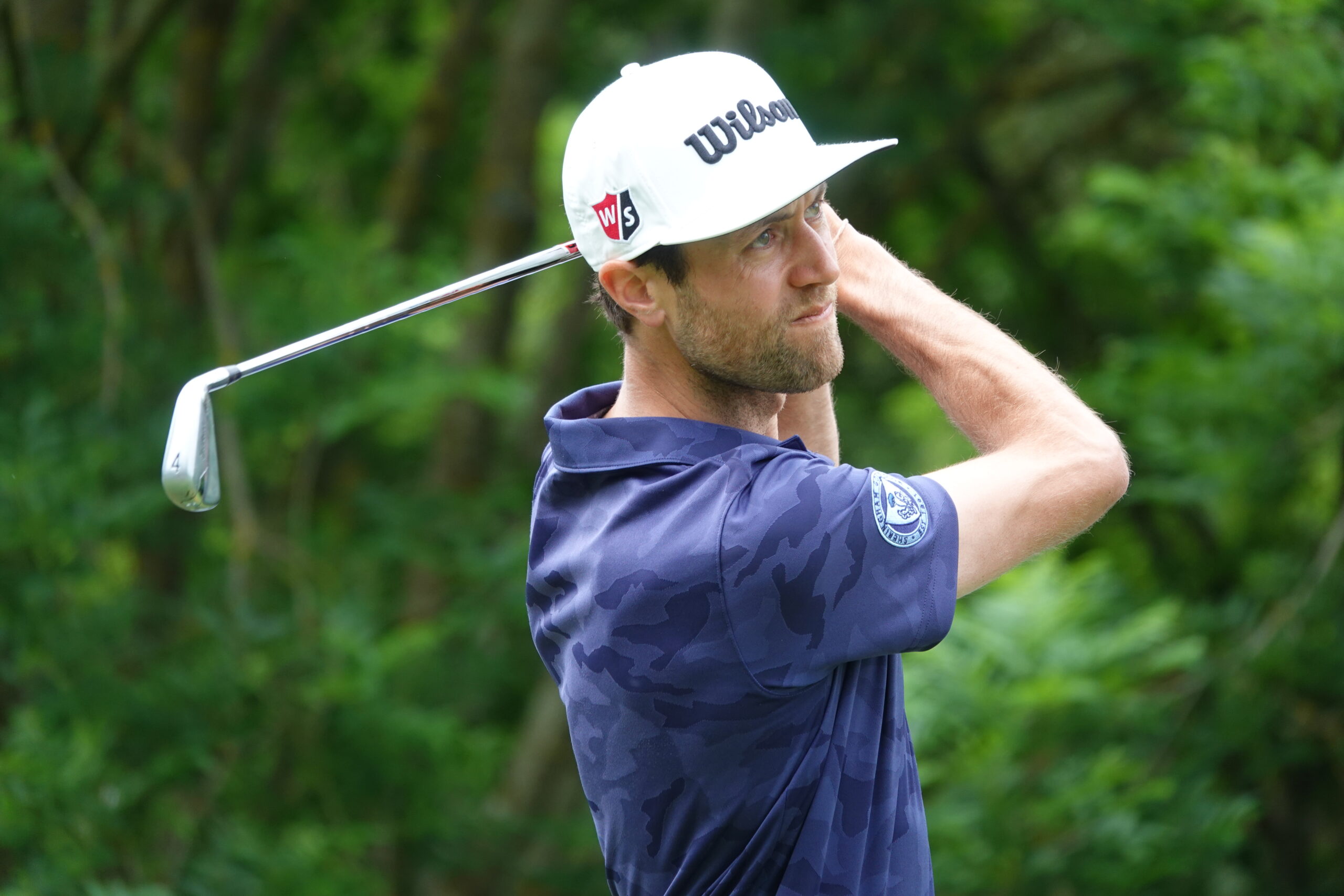 William Harrold holds a one-shot lead going into the final day of action of The NOKIA Masters at Mannings Heath Golf and Wine Estate after completing his second round on a day where play was suspended for the day due to heavy rain at 5:15 pm.
Plenty of the field were only partway through their second rounds when play was halted due to a deluge of rain pelting the golf course causing problems around the course. The second round will be completed tomorrow morning from 6:45 am before the cut is made and the draw is done for the final round. With the hope being a two tee start should see the final round get underway at a reasonable time for play to finish.
Before the onslaught of rain, there was plenty of good scoring out in the morning groups who completed their rounds including Harrold who signed for his second round of six-under-par of the week. The Sheringham Golfer putting together a bogey-free day that included an eagle at six.
One back will be Jack McDonald who also put together a second day 66 (-6) to be tied for second alongside Mitch Waite (Filton Golf Club). Waite is one of those who got caught up in the bad weather and will face having to finish his second round tomorrow morning five-under thru 15 holes for the share of position with McDonald.
At one stage in the day, it was Kieran Cantley of The Renaissance Club and Dan Brown (Romanby Golf Club) who lead the way in Sussex. Brown's 70 paired with his 64 from yesterday took him to ten under whilst Cantley posted a bogey-free 67 (-5) to keep in touching distance of the lead. A remarkable 64 (-8) from Ryan Campbell (The Renaissance Club) took him to ten under, going out and in for 32 each. Whilst the experience of Chris Gane showed as he kept tow with the leading pack to move tied fourth with Campbell, Cantley, and Brown. Gane steady for a 68 (-4).
The morning groups took full advantage of the kinder weather conditions and will also benefit from extra rest tomorrow morning ahead of the final round. The cut currently stands at 5 under.
Tomorrow
The second round of The Nokia Masters at Mannings Heath Golf & Wine Estate will be completed from 6:45 am with players then, back out to complete the final round after the cut is made.
Make sure you are following the PGA EuroPro Tour across social media for updates from The Nokia Masters at Mannings Heath Golf & Wine Estate. Facebook, Instagram, Twitter.
Highlights from The Nokia Masters will air on Sky Sports Golf on Tuesday 17, August at 6 pm with further airings throughout the following days. You can also watch highlights on Matchroom.Live free of charge.