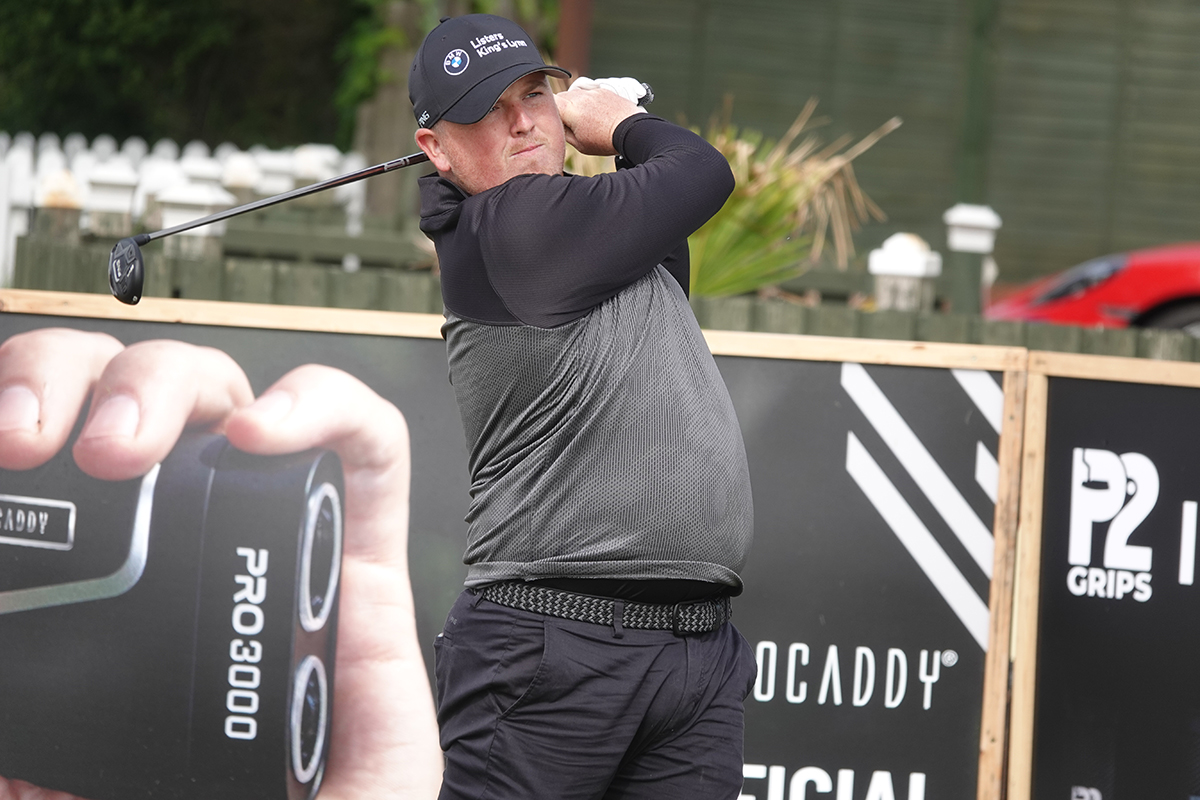 Jack Yule holds a two shot lead going into the final day of The ORIDA Championship at Park Wood Golf Club after a second day 67 (-5) to be in pole position in Kent.
Yule (King's Lynn Golf Club) was bogey-free in his second outing of the week with birdies on 4, 7, 9, 11, and 12 to move two clear of the field having held the tied clubhouse lead with Jamie Rutherford after the opening round.
Knebworth's Rutherford will start the day two back after signing for a 69 initially going out in 32 with two birdies and an eagle before dropping two shots on the back nine to sit well positioned to attack in the final round.
John Parry (Harrogate Golf Club) will be complete the leading group tomorrow morning once again at ten under three off the lead. Parry left scrambling at times coming out with a 69 (-3) on the second round.
Taylor Carter and Greg Dalziel temporarily held the clubhouse lead at the midway point of the day and both still start the day four back from the lead. Carter is making the most of his first start of the season with rounds of 66 and 69 so far this week whilst Dalziel (Airdrie Golf Club) has posted a 67 and 68 so far.
The round of the day came from Brendan McCarroll who has started to find some form recently. McCarroll (West Cliffs Golf Links) carded a seven under 65 coming in the clubhouse at 31 with three birdies and an eagle to be tied fourth with Carter and Dalziel.
Plenty will fancy their chances on the final day with Josh Hilleard after he posted his second four under round of the week at Park Wood. Elsewhere, four are at seven under including Sedlescombe Golf Club's Paul Nessling, Chris Croucher (UTP Management), Austin Bautista, and William Harrold (Sheringham Golf Club) as the top ten is rounded out.
The cut lingered throughout between one and two under before settling at the latter come the close of play. Fifty plus ties will take on the final round tomorrow with an eye on the £12,500 first place prize. One of the other notable round's came from Renaissance Club duo Daniel Kay and Stuart Mclaren moved above the cut line with a six under round of 66 from Kay and Mclaren with a 67.
Tomorrow
Make sure you are following the PGA EuroPro Tour across social media for updates from the final round at Park Wood Golf Club. Facebook, Instagram, Twitter.
Highlights will first air for The ORIDA Championship at Park Wood Golf Club on Sky Sports Golf at 6 pm on Tuesday 3, August with further airings throughout the week. A full listing of showings can be found here.