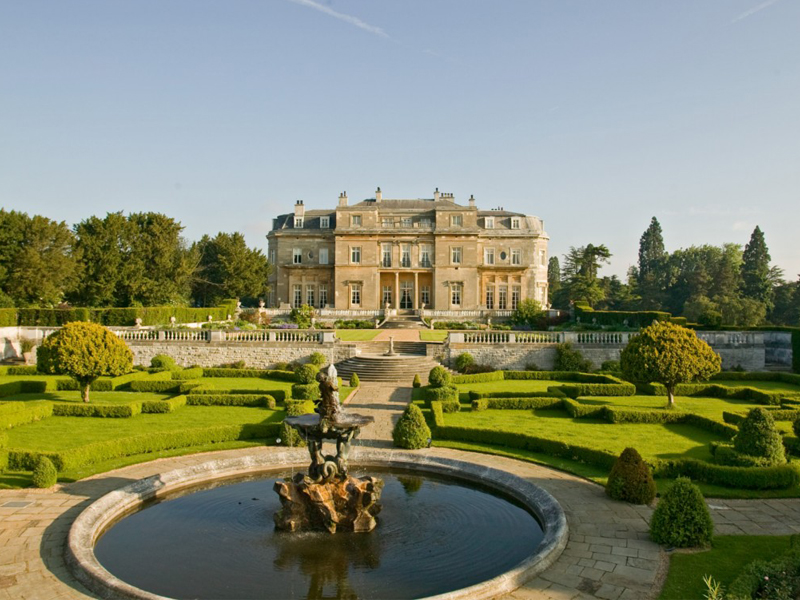 The PGA EuroPro Tour enters its critical period at Luton Hoo Hotel, Golf & Spa for The Cubefunder Championship presented by Trinifold Sports. The winner will get a Challenge Tour start at the B-NL Trophy at The Dutch in September. Whilst the top two players on the Order of Merit are eligible for a start on the Challenge Tour at the British Challenge (2nd – 5th September) to be staged at The Belfry at the conclusion of play on Friday.
Last week was an exhausting one with play suspended on day two due to rain and the final round being completed by 7:40 pm after Mitch Waite won a gruelling sudden-death playoff against Jack McDonald on the third hole.
Luton Hoo is renowned for being without a bunker and a Par 3 which measures 238 yards so there's plenty to be won and lost with plenty of tests to deal with on the course that last hosted the EuroPro in 2018.
The tournament got underway with the Monday Qualifier where Callum Blinkhorn, Habebul Islam (a), Harry Beaven, Conor Coyne, and Jack Clarkson all joined the field.
Tuesday will begin with The Cubefunder Championship Celebrity Pro-Am with stars of the entertainment and sporting world will peg it up for what proves to be a tantalising day of action set up by Trinifold Sports.
Ones to Watch
William Harrold – Forever getting better in recent weeks with a top ten finish at Mannings Heath having held the lead going into the final round. Currently 31st on the Race to Alcanada standings, a good performance could see Harrold bang in contention for those Challenge Tour cards.
Matty Lamb – Lamb has been finding his feet in the professional ranks after competing at the Walker Cup. He is back in the field this week after several starts on the Challenge Tour.
John Parry – It's easy to pick out Parry based on him being No.1 on the Race to Alcanada standings but his form has warranted a mention in Ones to Watch. Consistent as ever, another victory would underline where he is heading well.
Watch Live
It is free to come down and watch the PGA EuroPro Tour all week. Enjoy the action from inside the ropes where typically you would not get access.
Keep up to Date
Make sure you are following the PGA EuroPro Tour across social media for updates from The Cubefunder Championship at Luton Hoo Hotel, Golf & Spa. Facebook, Instagram, Twitter.
Highlights from The Cubefunder Championship will air on Sky Sports Golf on Tuesday 24, August at 6pm with further airings throughout the following days. You can also watch highlights on Matchroom.Live free of charge.